Truth of the Matter
We only use the best materials to ensure quality performance, healthier sleep, and products that will stand the test of time. All of our products are 100% natural and organic, based on the growing and processing practices provided by trusted suppliers who are passionate about their work.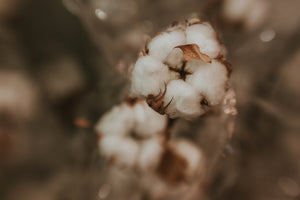 Certified Organic Cotton
Organic cotton is better for your family and benefits the ecosystem. Without the use of pesticides and fertilizers used in traditional cotton production, organic cotton farming prevents groundwater contamination, reduces nitrogen emissions, and removes carbon dioxide from the atmosphere. This results in 94% less greenhouse gas emission.
When farmers move toward organic farming, they create safer working environments and make better products that are softer and safer for the skin.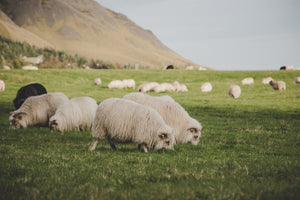 Premium Eco Wool
Premium Eco Wool is an American grown and made product sourced mostly from family farms in Oregon and California. In contrast to typical organic cotton that comes primarily from New Zealand, Eco Wool is hand-selected from Domestic Wool Growers who adhere to high standards for purity, managing their flocks in ethical and sustainable ways.
Eco Wool is GOTS (Global Organic Textile Standard) Certified with each step of production being carefully tracked for organic and environmentally friendly practices. This naturally fire resistant and hypoallergenic material also absorbs body moisture and harmful VOCs from the atmosphere while regulating body temperature. No chemicals or pesticides are used in Eco Wool processing.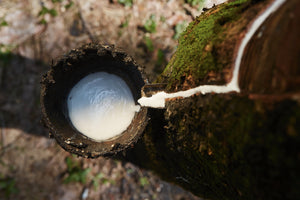 Organic Dunlop
Organic dunlop is a type of latex made from Hevea Brasilenis tree sap. The technique for tapping sap from a rubber tree eliminates a need to cut the tree down, creating a sustainable relationship between sleep and sap. Once the sap is extracted, it is whipped into a froth, poured into a mold, covered and steam baked to produce a firm layer that is naturally conforming to the body.
Organic dunlop is hypoallergenic and anti-microbial, resistant to dust mites, mold, fungus, and mildew. The naturally breathable material reduces body moisture and provides long lasting comfort. Rubber trees provide countless jobs to rubber tappers and account for the removal of 143 metric tons of carbon dioxide from the environment each year. Dunlop mattresses do not need to be flipped or turned.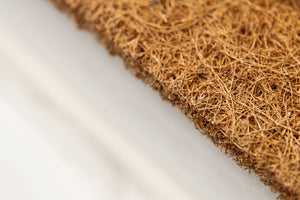 Organic Coconut Coir
Organic Coconut Coir is a mat made from the husk of a recycled coconut and held together with natural latex fibers. During harvesting, the husk is softened with water and then coated with natural rubber resin (latex) to reinforce the coconut fibers and ensure they do not get crushed or broken down over time.
Coconut coir is one of the densest fibers available, creating a firm mattress that sleeps cool and is 99% germ-resistant. A specialized bonding process combines the coconut coir to additional layers of latex to create a long-lasting, comfortable mattress sure to provide a great (and safe) night of sleep.